Next Events:
Annual author forum at the Cottonwood Public Library Sat. 9/26 11 am-1 pm.
SEE PIX FROM THE 2015 PRESCOTT VALLEY BOOK FESTIVAL. HERE
SEE PIX FROM THE 2015 TUCSON FESTIVAL OF BOOKS. HERE
---


Mike Bove, Author of Bruce DelReno Mysteries
WILLOWTREE
and 
STINGER MAGUIRE
---
ABOUT STINGER MAGUIRE
Taryn Maguire was good at hitting the shot called a stinger, good enough to get on the PGA Tour. Taryn was called Stinger. He was a top golfer and known as a humanitarian. He was brutally murdered after returning to his hometown, Willowtree, Arizona, for a charity event.
Bruce DelReno, a retired postman and golf enthusiast, found the body and becomes emotionally involved in the murder investigation. With his friends, including Ben Samuel, his Apache sidekick, he uncovers secrets long held by people in Willowtree.
When Stinger's own secret is discovered it becomes a bigger story than his death. Fans of Willowtree, the first Bruce DelReno Mystery, will find more of Bruce's unique relationships with friends, the police, witnesses, and suspects. And, of course, more of his dry humor, and love of his wife, dog, food, and golf.


ABOUT WILLOWTREE
Bruce DelReno plays a lot of golf. Well, he's retired because the Postal Service drove him to it. His wife, a nurse, still works. A lot. So, Bruce frequents the Mesquite Hills Golf Club in the fictitious town of Willowtree, Arizona.
One day he finds bones near the course. This discovery begins his pursuit of the killers of three individuals whose bodies were found nearby, but 30 years apart. This mild mannered ex-postman is emboldened by the police's slow progress, and encouragement from his wife, and best friend, an Apache Indian. Bruce's investigating centers on a group of locals who grew up in Willowtree together.
There is murder, humor, golf, food, and local color in this tale, as well as twists and some interesting characters. Beautiful desert willows grow wild in the area around Willowtree, contributing to the stability of the land and the sustenance of wildlife. So does a certain weed that can be used in sinister ways.
---
Mike Bove grew up in Vermont.
He wrote articles and drew cartoons for his college newspaper. Mike was involved as an actor and director in high school, college and community theater. He adapted a Russian folk tale, The Nosebag, for the stage, produced and directed it. He was a public school teacher, track, and soccer coach before moving to Cape Cod. There he became an avid fisherman and golfer. He joined the Postal Service, transferred to Sedona, retiring in 2010.



---
---
4/14/12 Willowtree was #4 in Amazon's top 100 Free Contemporary Fiction, #8 in Mysteries and Thrillers,
3/17/15 #11 in Free Kindle/Sports.
3/2015 Stinger Maguire bestseller in Kindle/Sports
Volume two in the Bruce DelReno Mystery Series.Stinger Maguire was a professional golfer who grew up in Willowtree, AZ.He returned to his hometown for a charity event and his body was found by, who else but Bruce DelReno. Characters from Willowtree return to help Bruce help the police find the murderer. Ben Samuel, the Apache friend of Bruce, is as annoying and funny as ever. And, of course the murder case gets quite complicated, increasing Bruce's obsession with solving it.Stinger Maguire was published in March 22, 2014. in paperback.
Chapter One of Stinger Maguire is posted on Mike's Goodreads page.
---
---
---
---
---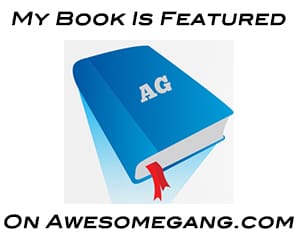 ---
---
---
---
---
---
---
---
---