---
Hello and welcome!
This site is mainly about my books and other books. Check the menu at the top.
You may find some other stuff concerning my interests now and then.
Like this:
I will be at the 2016 Cottonwood Book Fair sponsored by the Cottonwood Public Library.
It will be held on Saturday, October 29th from 10 a.m. to 2 p.m. at the Verde Valley Fairgrounds. Stop by and say hello to me and 40 other local authors.
This is also the day of the Fall Family Fun Festival, a free event that features performances, and Arts & Crafts Fair, a pumpkin patch, kid's games, a food booth and more. ​​
---
I am excited about the 2nd Tom Sheely Memorial Golf Tournament Saturday, October 1st at Coyote Trails Golf Course.
Tom was my coach and good friend. He left our community much too soon; we will celebrate his touching our lives on that day though his memory is with us every day.
I will play the game he loved with many of his other friends.

​Me trying my luck at the marshmallow slam. Fun, but no luck.
---
---


Mike Bove, Author of Bruce DelReno Mysteries
WILLOWTREE
and 
STINGER MAGUIRE
---
---
Mike Bove grew up in Vermont.
He wrote articles and drew cartoons for his college newspaper. Mike was involved as an actor and director in high school, college and community theater. He adapted a Russian folk tale, The Nosebag, for the stage, produced and directed it. He was a public school teacher, track, and soccer coach before moving to Cape Cod. There he became an avid fisherman and golfer. He joined the Postal Service, transferred to Sedona, retiring in 2010.



---
---
Volume two in the Bruce DelReno Mystery Series.Stinger Maguire was a professional golfer who grew up in Willowtree, AZ.He returned to his hometown for a charity event and his body was found by, who else but Bruce DelReno. Characters from Willowtree return to help Bruce help the police find the murderer. Ben Samuel, the Apache friend of Bruce, is as annoying and funny as ever. And, of course the murder case gets quite complicated, increasing Bruce's obsession with solving it.Stinger Maguire was published in March 22, 2014. in paperback.
Chapter One of Stinger Maguire is posted on Mike's Goodreads page.
---
---
---
---
---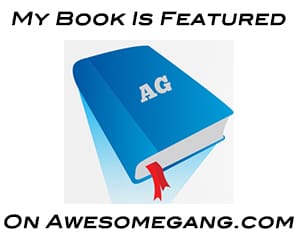 ---
---
---
---
---
---
---
---
---